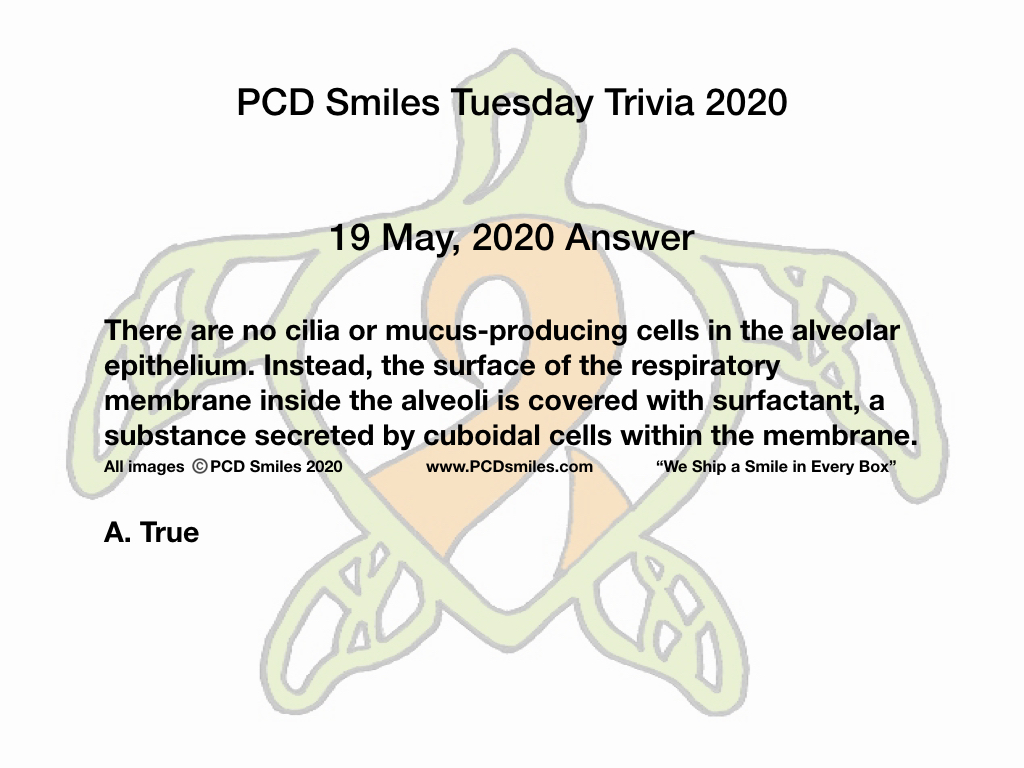 And the answer to yesterday's Tuesday Trivia is;
Check back next Tuesday for another round of Tuesday Trivia!
We have several ways that you can donate to PCD Smiles;
Visit Smile E. Turtle's Amazon Wishlist; https://www.amazon.com/hz/wishlist/ls/KNO9BAJR74I4?ref_=wl_share
Or; for more information on how you can donate, please visit our "Donation" page to check out our "Do & Don't policies at; https://pcdsmiles.com/support-pcdsmiles/donations2
Or; to sponsor a PCD Smiles Cheer-box today!
https://shop.pcdstyle.com/index.php?id_category=14&controller=category
Or; to get your "Official" turtle care ribbon gear today!
https://www.smileecove.com/stores/cove
Thank you for your consideration!
#PCDsmiles #PCDstyle #PCDsmilesCookbook  #PrimaryCiliaryDyskinesia  #SmileEcove
#PCDawareness to help find a #cure4PCD!