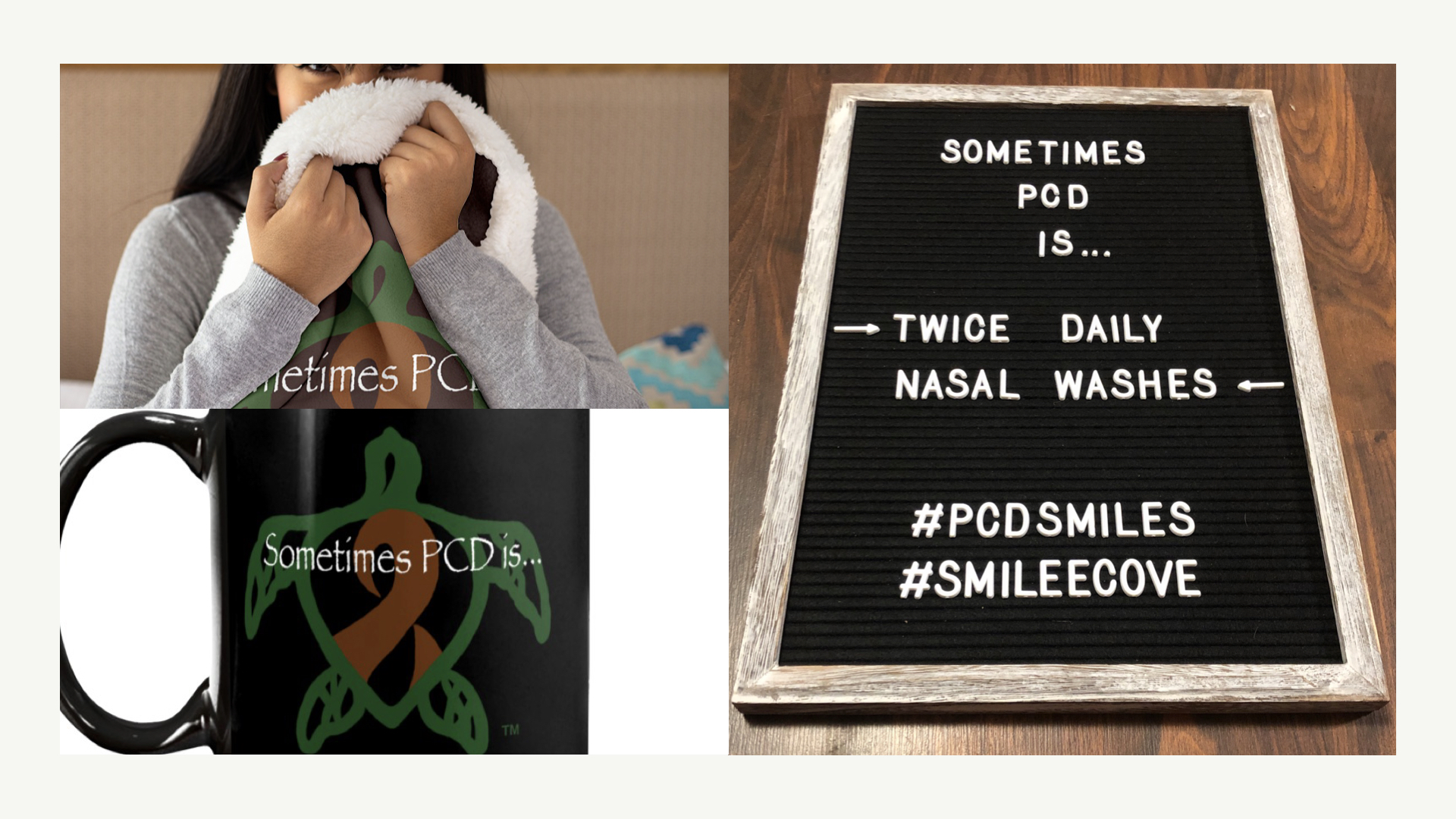 This October, for PCD Awareness month, the Founder of PCD Smiles is challenging the entire PCD community to share "the other side of PCD" on your Facebook timeline! Her aim is to show the world the reality of PCD without rose colored glasses. The following is an awareness post Reneé wrote a few years ago, and is her inspiration for issuing #TheOtherSideOfPCDchallenge this year.
Sometimes PCD is...
Primary Ciliary Dyskinesia (PCD) Awareness Month is a necessary part of helping the PCD community find a cure. But mid-way through the month, every single year, it hits me and hits me hard. I look around and see all this effort by families and friends to help me and my fellow PCDers find and fund a cure for PCD. Out comes all these uplifting and inspiring stories of a variety of PCDers and their impact on life it's self. I'm often left wondering if this is really a true picture into the life of a person with PCD. Don't get me wrong; I love all the PCD stories of inspiration and perseverance. Though I'm often left wondering and contemplating during this month that, PCD isn't always inspirational and glamours; it can be messy and it most definitely is cruel.
PCD isn't just a genetic disorder that once cured will automatically make someone with long term damage free from all consequences of PCD. If a cure is found, there will still be lasting effects left behind in a PCDer's body. The only way that won't happen, is if there are simultaneous cures found for bronchiectasis, antibiotic resistant superbugs, nontuberculous mycobacterium, pseudomonas aeruginosa, congenital heart defects, and the list goes on.
Maybe this month is hard; because everywhere I look, I see the good side of the stories of PCDers. PCD isn't always glamorous and inspiring, there is another side to PCD; one we PCDers and our families do not often show to the real world. However, perhaps we should show it. It's often hard for others to understand the PCD struggle, when all they see is the good, the inspiring, and the uplifting.
What are your sometimes with PCD?
We have several ways that you can donate to PCD Smiles;
Visit Smile E. Turtle's Amazon Wishlist; https://www.amazon.com/hz/wishlist/ls/KNO9BAJR74I4?ref_=wl_share
Or; for more information on how you can donate, please visit our "Donation" page to check out our "Do & Don't policies at; http://www.pcdsmiles.com/support-pcdsmiles/donations2
Or; to sponsor a PCD Smiles Cheer-box today!
https://shop.pcdstyle.com/index.php?id_category=14&controller=category
Or; to get your "Official" turtle care ribbon gear today!
https://www.smileecove.com/stores/cove
Thank you for your consideration!
#PCDsmiles #PCDstyle #PCDsmilesCookbook  #PrimaryCiliaryDyskinesia  #SmileEcove  #PCDawarenessMonth2020
#PCDawareness to help find a #cure4PCD!