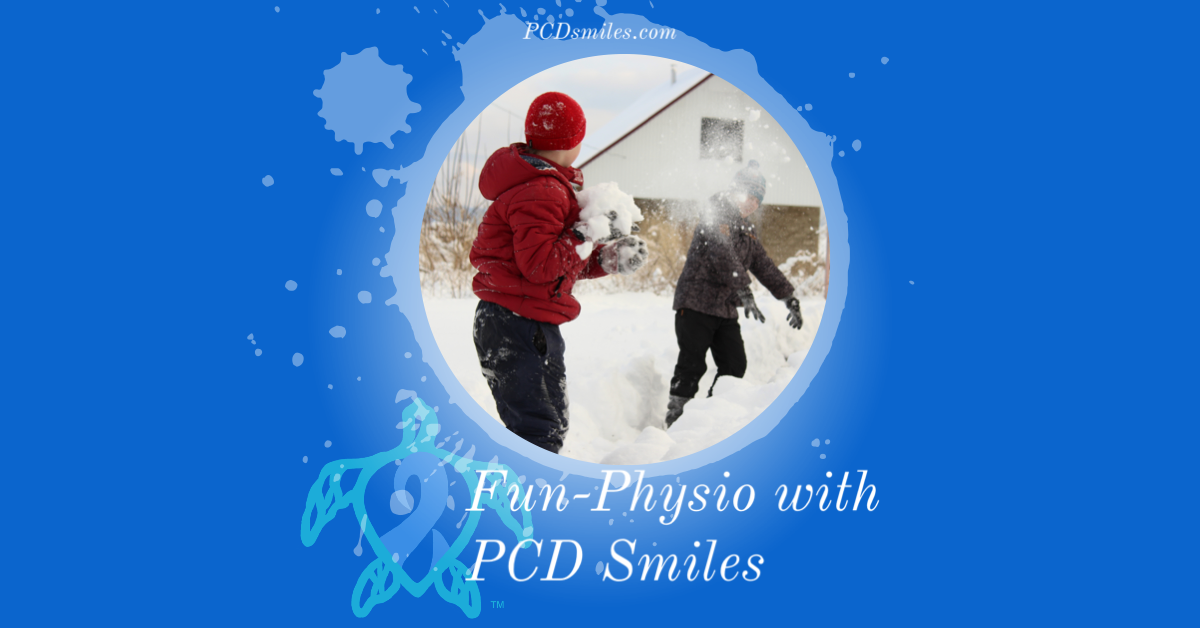 Turn treatment-time into play-time with snowball fights. Never underestimate the value of a good snowball fight, especially when it comes to mobilizing secretions. Form the disorganized breathing to the cardio it can get your PCD loved one coughing, which coughing should be encouraged. Cough suppression in PCD can lead to being problems with bacterial retention in the airways. The whole aim of treatments in primary ciliary dyskinesia is to get the person with PCD coughing to manually clear their airways from debris, bacteria, and particles. Disordered breathing and exercise is one way to help achieve this aim. Let's face it, doing the same airway clearance technique day in and day out can get boring. In fact it can lead to treatment noncompliance, especially in the younger people with PCD. Switching up your airway clearance techniques often can help combat boredom and increase treatment compliance. As always you Should speak with your PCD team to determine which airway clearance techniques are appropriate for your PCD status, because not everything we talk about on Fun-Physio with PCD Smiles may be appropriate for your exact situation. It's always best to consult your clinic on treatment options. It's important to remind you of the body's airways natural reaction to cold, which is constriction. Take care to provide protection in the form of scarves or other face coverings to prevent airway constriction which will impede secretion mobilization and thereby defeat the purpose of outdoor winter play for airway clearance. Remember airway hygiene is an important part of primary ciliary dyskinesia care.
Join our Facebook group Turtle Talk Café today, click here.
We have several ways that you can donate to PCD Smiles;
- Visit Smile E. Turtle's Amazon Wishlist
- For more information on how you can donate, please visit our "Donation" page to check out our "Do & Don't policies.
- Or sponsor a PCD Smiles cheer package today!
- To shop for your "Official" turtle care ribbon gear today, visit PCD Style or Smile E. Cove
Thank you for your consideration!