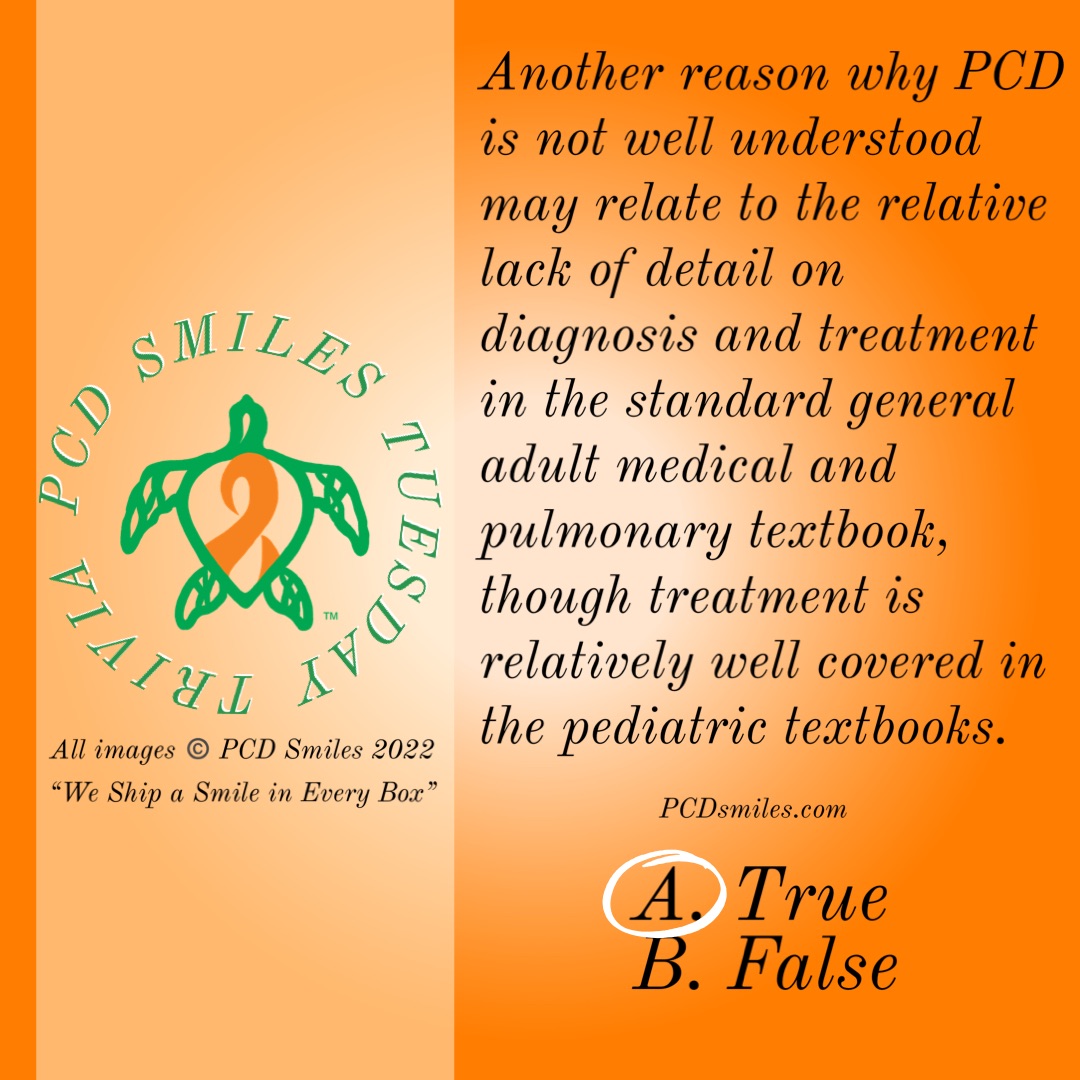 And the answer to yesterday's Tuesday Trivia is;
Another reason why PCD is not well understood may relate to the relative lack of detail on diagnosis and treatment in the standard general adult medical and pulmonary textbook, though treatment is relatively well covered in the pediatric textbooks.
True
Check back next Tuesday for another round of Tuesday Trivia!
Join our Facebook group Turtle Talk Café today, click here.
We have several ways that you can donate to PCD Smiles;
- Visit Smile E. Turtle's Amazon Wishlist; https://www.amazon.com/hz/wishlist/ls/KNO9BAJR74I4?ref_=wl_share
- For more information on how you can donate, please visit our "Donation" page to check out our "Do & Don't policies at; https://pcdsmiles.com/support-pcdsmiles/donations2
- To sponsor a PCD Smiles Cheer-box today!
https://store.pcdstyle.com/21-donations
- To shop for your "Official" turtle care ribbon gear today!
or
https://www.smileecove.com/stores/cove
Thank you for your consideration!
#PCDsmiles #PCDstyle #PCDsmilesCookbook #PrimaryCiliaryDyskinesia #SmileEcove #TurtleTalk #TurtleTalkCafe #PCD#PCDawareness to help find a #cure4PCD!