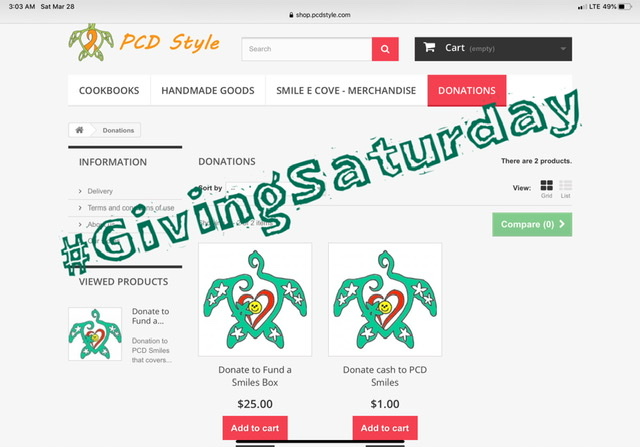 We at PCD Smiles realize that it's hard during the pandemic to get out or to order nonessential items for delivery. We ask that you consider sponsoring a cheer box or making a monetary donation to help cover our cheer package shipping at this time.

We are still in urgent need of coloring and puzzle books for both children and adults, boxes of colored pencils, and we need to replenish our stash of IV pole critters. Easter is a great time to find critters that hang or hug on IV poles; check your local Walmart's Easter aisle.
We have several ways that you can donate to PCD Smiles;
Visit Smile E. Turtle's Amazon Wishlist; https://www.amazon.com/hz/wishlist/ls/KNO9BAJR74I4?ref_=wl_share
Or; for more information on how you can donate, please visit our "Donation" page to check out our "Do & Don't policies at; http://pcdsmiles.com/support-pcdsmiles/donations2
Or; to sponsor a PCD Smiles Cheer-box today!
https://shop.pcdstyle.com/index.php?id_category=14&controller=category
Or; to get your "Official" turtle care ribbon gear today!
https://www.smileecove.com/stores/cove
Thank you for your consideration!
#PCDsmiles #PCDstyle #PCDsmilesCookbook  #PrimaryCiliaryDyskinesia  #SmileEcove 
#PCDawareness to help find a #cure4PCD!